quality is value – all year round
Katica is more than a bakery
"The best smell is bread, the best taste is salt, and the best love is that of children."
(Graham Greene)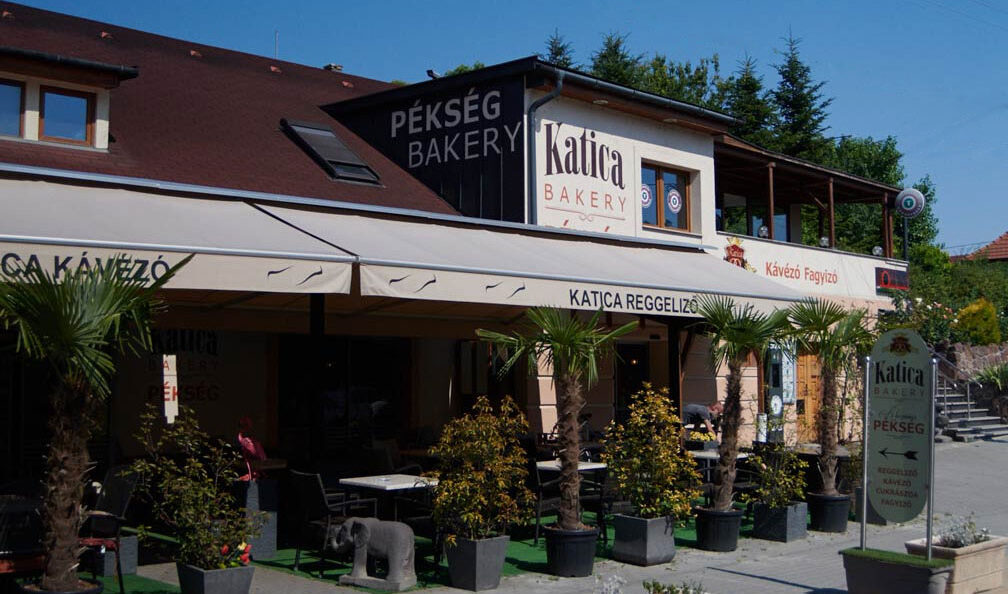 The Pékmester Biscuits Kft., which operates Katica Bakery, was founded in 1991 by Katalin Gyenge, who still runs the company.
Over the past more than 30 years, Katica Bakery has grown into a group of companies providing complex services. In addition to the classic bakery, there is also a patisserie, a coffee and tea house, a breakfast room and a tobacco shop. The factory, which was originally built as a bakery, was only 150 m2 at the start, on a plot of 380 m2. Today, there is a bakery and confectionery within an area of ​​one and a half hectares, as well as a packaging plant and products from the Katie & Baker biscuit family.
Eternal alliance with quality and innovation
Katalin Gyenge, the owner of the company, is originally an economist, but when she was young she worked as a senior executive of the Orosházi Baking and Confectionery Company, in Békés County. Her professional dedication is proven by the fact that she first completed her baker's apprenticeship and technician training at the Barnabas Pesti Food School in Budapest, then she graduated as a food hygienist at the Szeged Food Science College.She is an active participant in several baking industry organisations, including the Hungarian Bakers' Association where she is a member of the board. 
She is active participant in several baking industry organisations, including the Hungarian Bakers' Association as a member of the board. She participates in many competitions as a jury member and chairman.
She also played a significant role in the development of the criteria for the Hungarian Food Label of Excellence for buttered crescent roll.
The quality is the main guiding principle for Katalin Gyenge. She believes in always being one step ahead of the present, recognizing and responding to changes and new customer demands.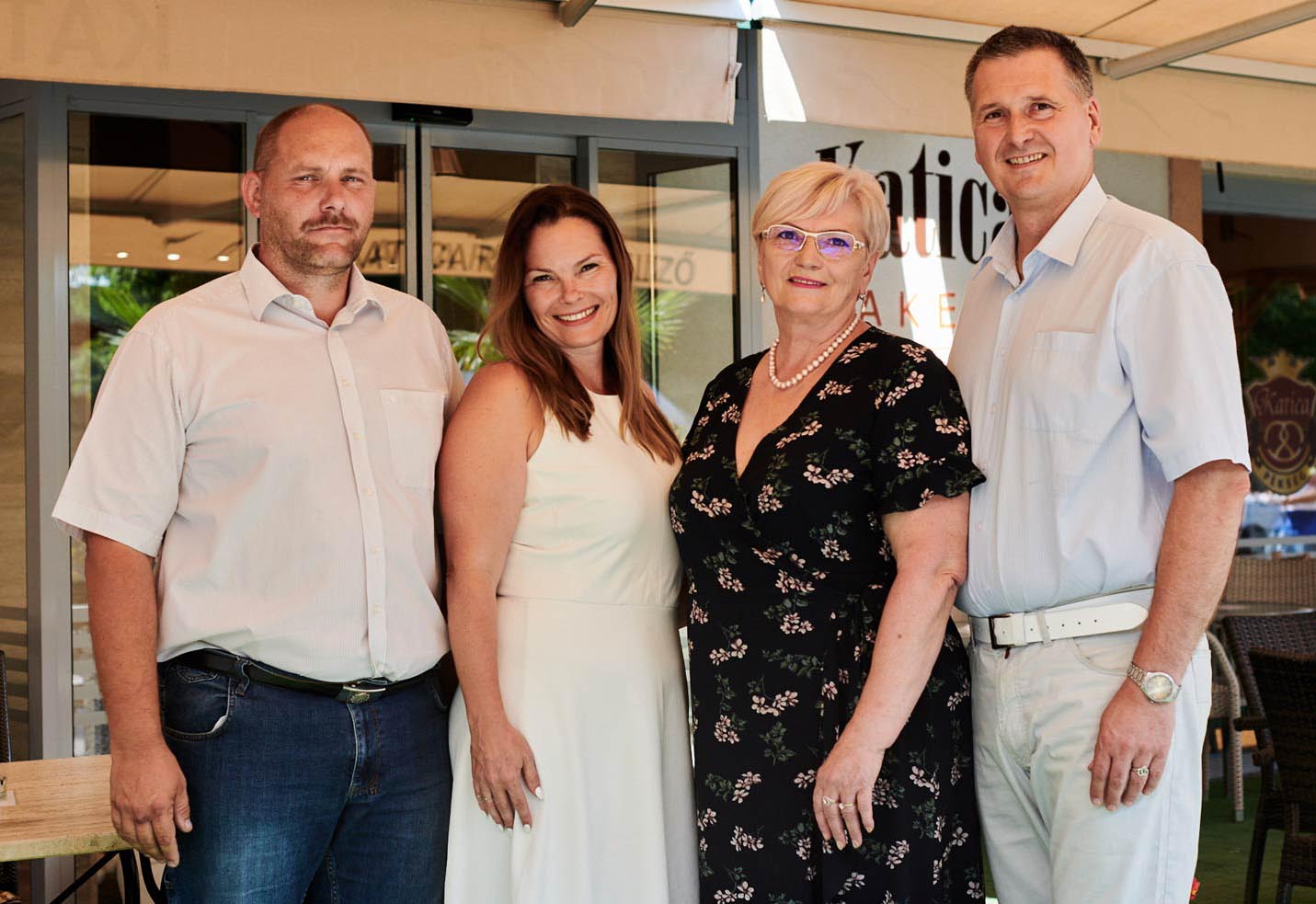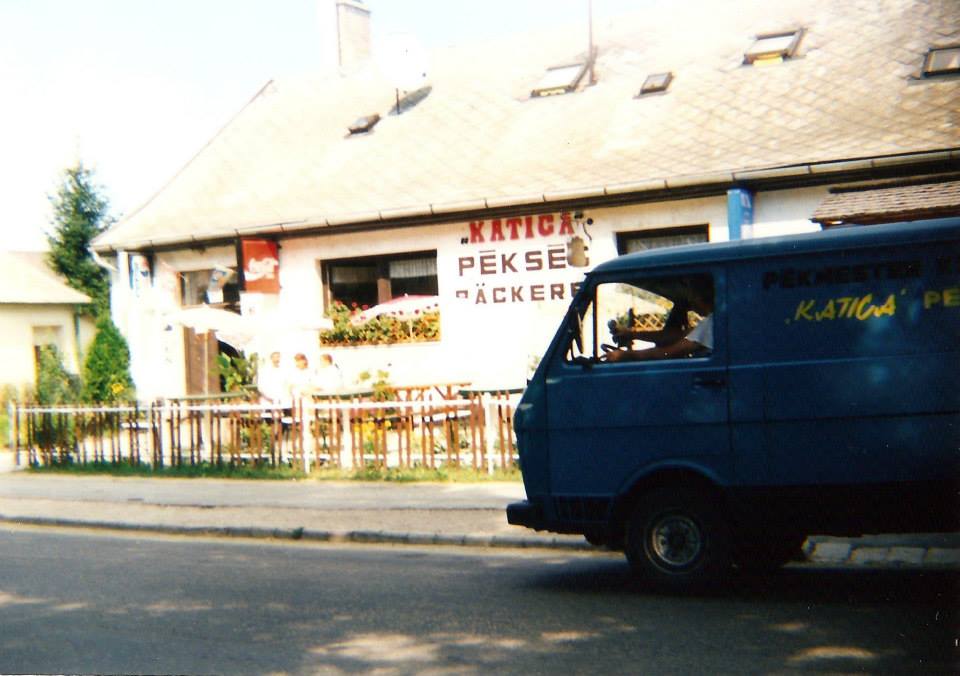 Katica Bakery has come a long way in the last three decades. In addition to the fact that the image of the main street of Balatonkenese is determined by the building ensemble of Katica, it has become a real community space and center. The bakery and confectionery also produce the products primarily for their own specialty store, but of course it also supplies some shops, restaurants, hotels and restaurants on the shores of Lake Balaton and in the nearby settlements of Veszprém and Somogy counties.
This was not always the case. It also sold to retail chains for a long time, while also operating eight of its own stores. However, experience has shown that a really good quality, unique product range can only be maintained by concentrating the efforts of a business. So today, in addition to the specialty store on Fő utca, there is a shop of its own, the "Little Katica" in Vak Bottyán Street, which is only open during the summer season.
The unity of the traditional and the modern means the future
In the early 1990s, the company bought a bakery in Lepsény. Built as a bakery in the 1960s, the plant was in its original design until 2010, when the entire building has been rebuilt. However, in 2018, it was permanently closed to hand over its location to a completely new factory equipped with a modern production line in the 21st century. Gluten-free and sugar-free biscuits (gluten, eggs, soya, milk, crustaceans, fish, peanuts, nuts, celery, mustard, sesame, sulfur dioxide, lupine, molluscs) are made here: members of the FreeScuits and HighBake biscuit families.
Katalin Gyenge, who is the mother and engine of Katica Bakery, is the mother of 2 children and boasts 5 grandchildren. Generational change is also an important issue in a family business. In order for all ages to realize their own ideas, the company had to move forward. This is how gluten-free / vegan biscuits were born, which provided the reason for building the biscuit factory in Lepsény.
At present, the factory in Lepsény has a capacity of 2.2 t / 16 h, which means the production of biscuits in the order of 50-80 tons / month.
Baker Street Kft was established for the production and distribution of FreeScuits and HighBake, its managing director Gábor Süle, the son of Katalin. He praises his determination and dedication that the company can claim many domestic and international product awards just two years after its launch. When he dreamed up the biscuits, there was an important objective to bake a biscuit that would give a real taste experience to those who suffer from any kind of food intolerance or food allergy.
The great success of 2022 is that target has been achieved based on consumer and professional feedback.
1997. From the Alps to the Adriatic International Exhibition and Fair – Confectionery Product award
2003. "Hungarian Handicraft Great" title for home-baked bread in Regu (Reg. Number: 2002/2)
2007. Family-Friendly Workplace Award Special Award
2014. "Youth-Friendly Company" for keeping young people in the countryside
2016. Energy Efficient Company Award (as part of the Virtual Energy Program)
2019. Free-M Award Tea Time Category 1st Place – Coconut, Gluten Free, Sugar Free, vegan sweet biscuits – Gluten – X
2021. OMÉK Food Industry Grand Prix 2nd place
2022. SIRHA – Innovation Product Award 1st place
2022. Inno d'Or – Innovation of the Year
SIAL (Shanghai) – 2019.
Slovenia 2019.
Anuga (Cologne) – 2019, 2021.
OMÉK (Budapest) – 2019, 2021.
Gulfood (Dubai) – 2020, 2022
SIRHA (Budapest) – 2022
Free products only – Christmas, Spring,
Riga Food (Riga) – 2022.