quality value – all year round
Katica is more than a bakery
"The best smell is bread, the best taste is salt, and the best love is that of children."
(Graham Greene)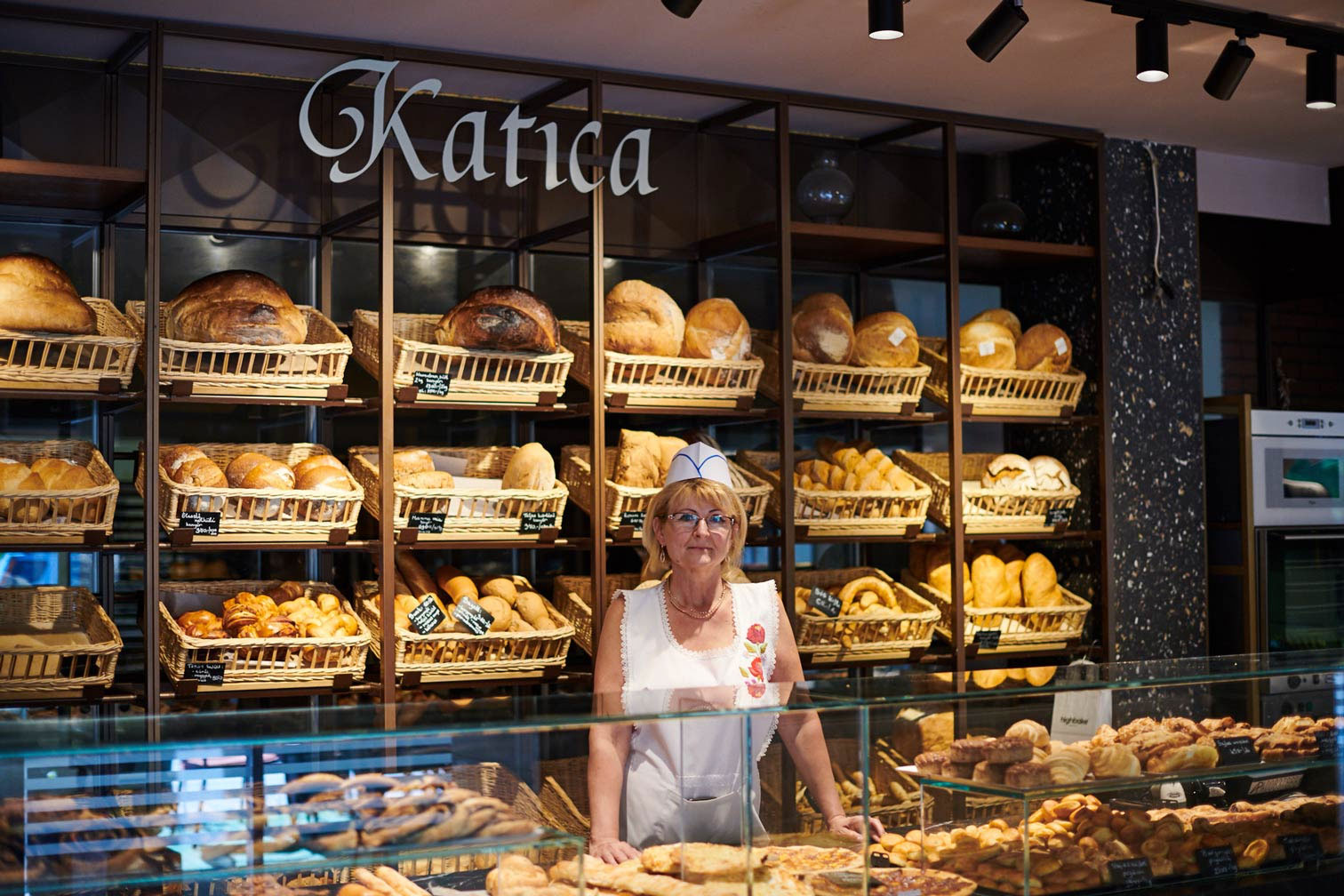 Katica is more than a bakery. You can choose from breads, pastries and confectionery products made from excellent ingredients, which our bakers and confectioners make, with their high level of professional knowledge, fresh every day.
In addition, as a result of the careful work of our chef, we are waiting for you with a varied, healthy and, above all, delicious breakfast in our Coffee and Tea House part which is a cozy indoor environment.
Our huge terrace is open to our guests in winter and summer. In the embrace of oleanders, we offer a cooling refreshment even in the greatest summer heat. Our ice creams and lemonades are also a great accompany to a summer conversation.
It is important for us that our guests always get the best, so we are constantly developing our bakery, confectionery and our kitchen and specialty store.
From the shop, you can also see through the glass wall, the area of the bakery and the bubbling oven, where we make are specially baked bread.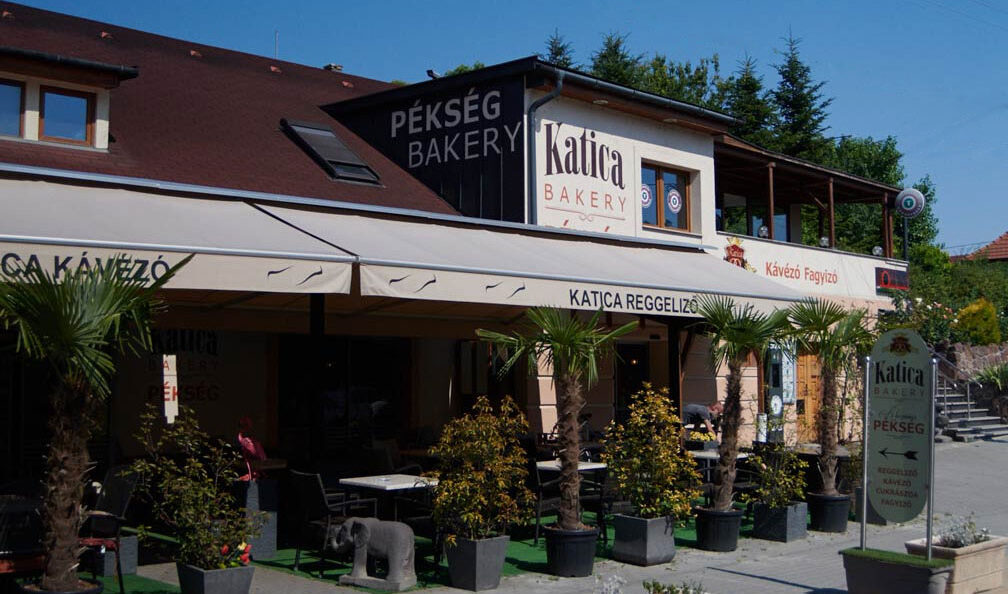 The company operating the Katica Bakery started its operation in 1991 as a family business under the name of Pékmester Biscuits Ltd. From the very beginning, the bakery has been characterized by a kind of duality: respect for traditions, keeping them alive and continuous renewal, innovation.